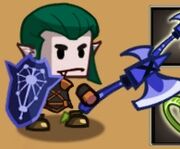 Fighters are the front line of defense. These versatile heroes can wear the heaviest armor, and wield the deadliest of weapons. One of the two classes able to equip the Tower Shield, these heroes can soak up immense amounts of damage easily. Their prowess on the battle field also allows them to dual wield weapons, if one so chooses. Their main role in the party is usually a tank, or a damage dealer (striker)
Fighters abilities naturally taunt enemies, ensuring that they are the focus of attacks.
Available races: Wood and Moon Elves,Humans, Fire Folk, Dwarves
Can use: all melee weapons,shields, and armor, along with most robes
Skill Tree
Tier 1
Tier 2
Tier 3
Tier 4
Tier 5
Tier 6
Tier 7
Tier 8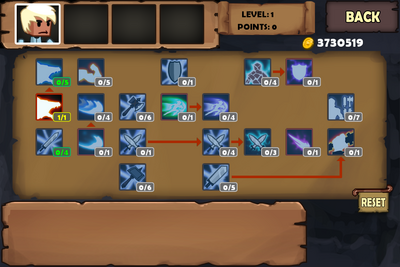 Stats
Ad blocker interference detected!
Wikia is a free-to-use site that makes money from advertising. We have a modified experience for viewers using ad blockers

Wikia is not accessible if you've made further modifications. Remove the custom ad blocker rule(s) and the page will load as expected.