---
In this article you will be learning the Lich boss's weakness,strength,and abilities.
Strength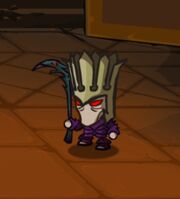 The Lich is basically a fire mage
or a summoner.The attack can be deadly
or puny depending on what level your
hero is. Also he is pretty strong so be careful if your not level (31-41.)
Weakness
The Lich doesn't really fire he stands in the stage daydreaming (sometimes).
Or he could be summoning skeletons. You can attack him when there is an opening.
Abilities
---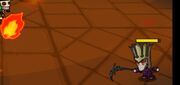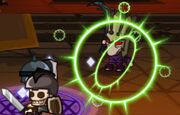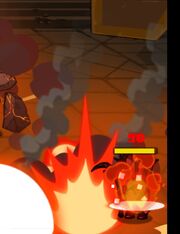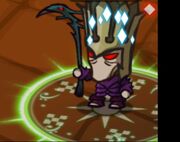 The Lich has Shawn's Fireball Flurry,Fireball,Summon Skeloton,Starfall, Improved Burning,Ignore Fire,and Healing Circle.
Ad blocker interference detected!
Wikia is a free-to-use site that makes money from advertising. We have a modified experience for viewers using ad blockers

Wikia is not accessible if you've made further modifications. Remove the custom ad blocker rule(s) and the page will load as expected.